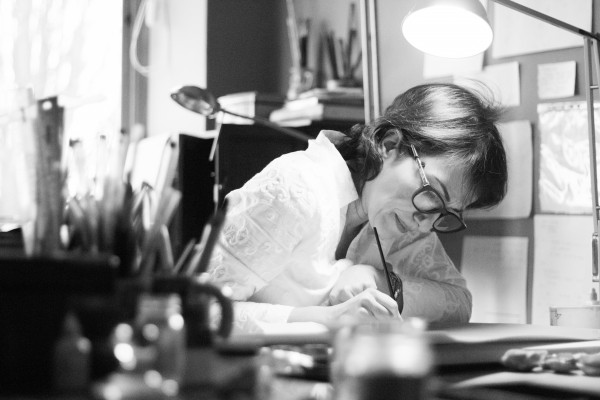 Farkhondeh Ahmadzadeh is an Iranian artist based in London. Her work explores the disciplines of Persian poetry manuscripts, sacred geometry and Persian miniatures. She has lived a rich and adventurous life and has worked both as an academic and artist in Iran, America and Europe.
For the last 20 years, Farkhondeh has  regularly spent time living and studying under calligraphy masters in Iran. She was awarded the Jerwood prize in 2011 for Islamic traditional art and continues to teach Islamic manuscript and Persian miniature at the Princes School of Traditional Art. Her body of work on Haft Paykar, the epic poem of Nizami is being exhibited in London in March 2016.
To learn more about Farkhondeh's profile you can go to the Prince's School of Traditional Arts by following this link.